sunday morning @ EKWC
05-12-2019
Looking forward to my artist in residence at EKWC starting january 2021!
Sundaymorning@ekwc is an international workplace where artists, designers and architects explore the technical and artistic possibilities of ceramics. Amongst the alumni you find artists like Anish Kapoor, Armando, Rob Birza, Tony Cragg, Mark Manders, Anne Wenzel and many others.
"where is the idea"?
30-10-2017
An interview with visual artist Mark Verdoes where you see him working at his studio by the River Rijn in Wageningen Holland, as an integral part of the project I Am The River, the theme arises from the question "where is the idea"?
Dreambody interview
14-02-2016
This video is an Interview made with Visual Artist Mark Verdoes about his relationship with and inspiration from living and working near the River Rhine in Wageningen Netherland,as part of the research project
Dreambody "on the relationship between Dance Storytelling and Landscape".
World Art Delft
15-01-2016
Nice group exhibition at the World Art Delft. This centre is well worth a visit, all year long!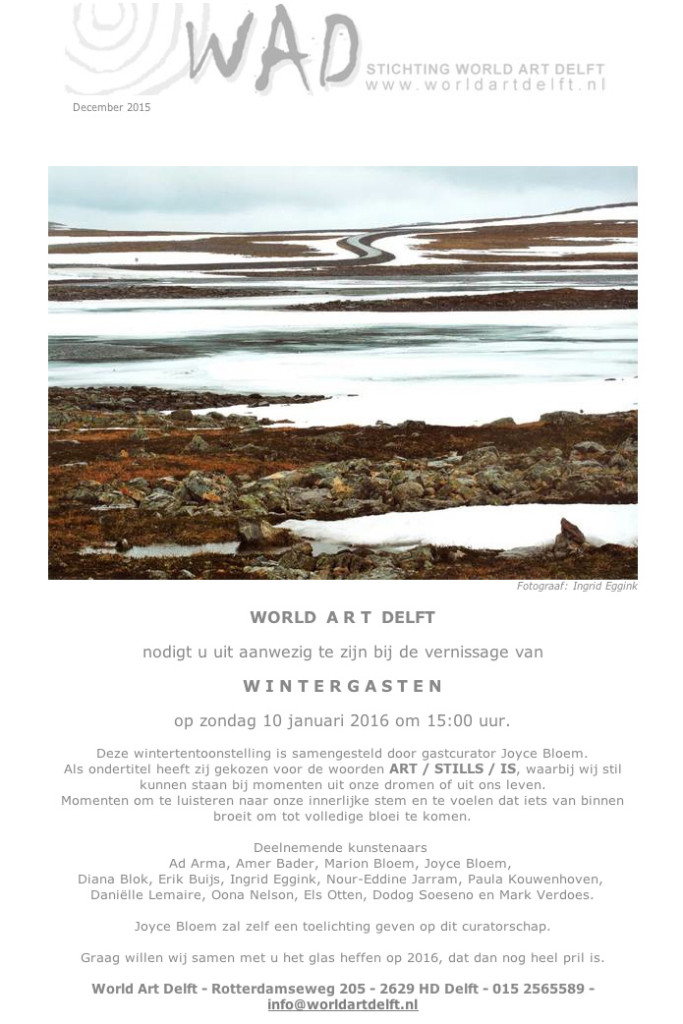 "Read all about it"
17-11-2015
An 8 page article in the new international edition of Happinez magazine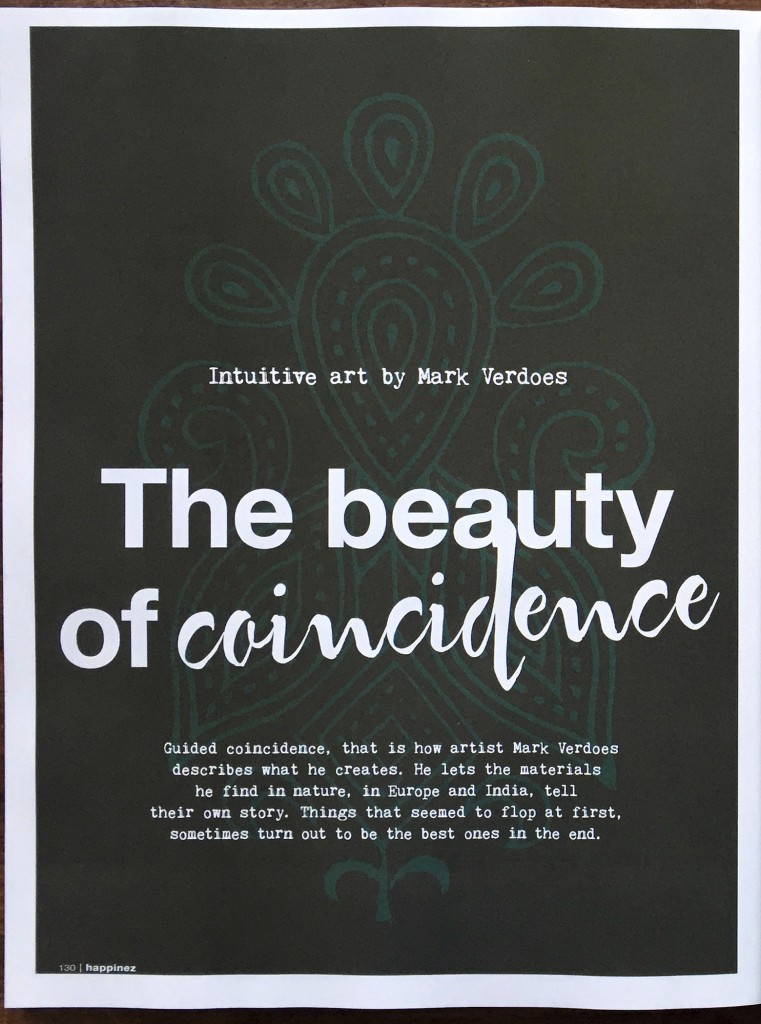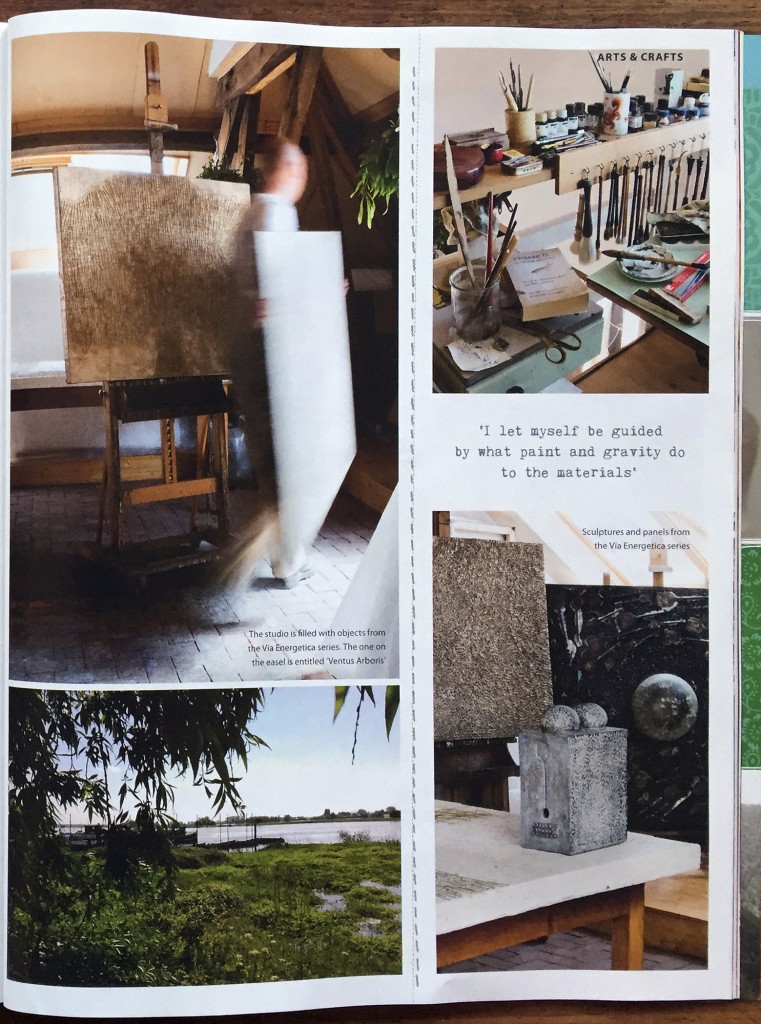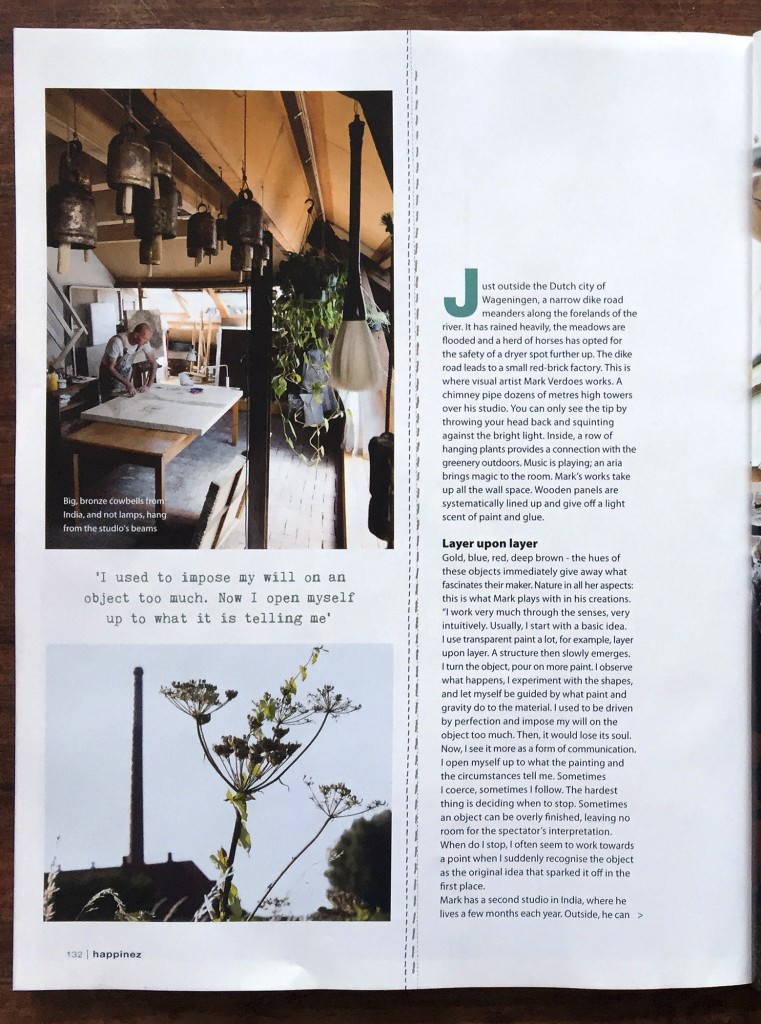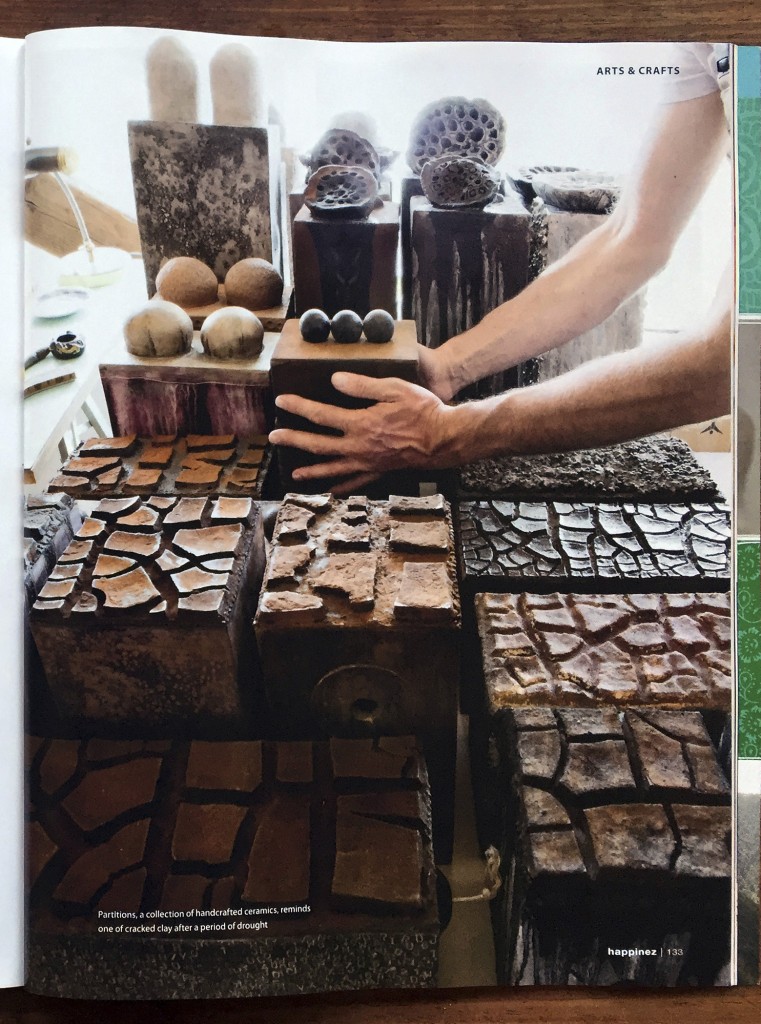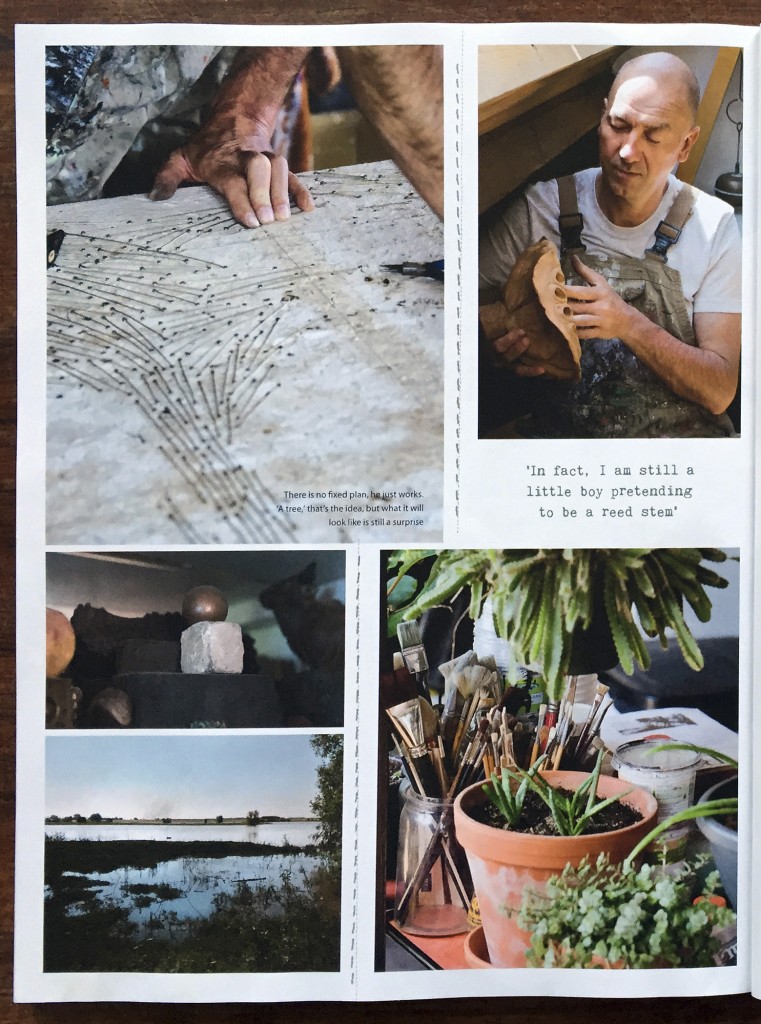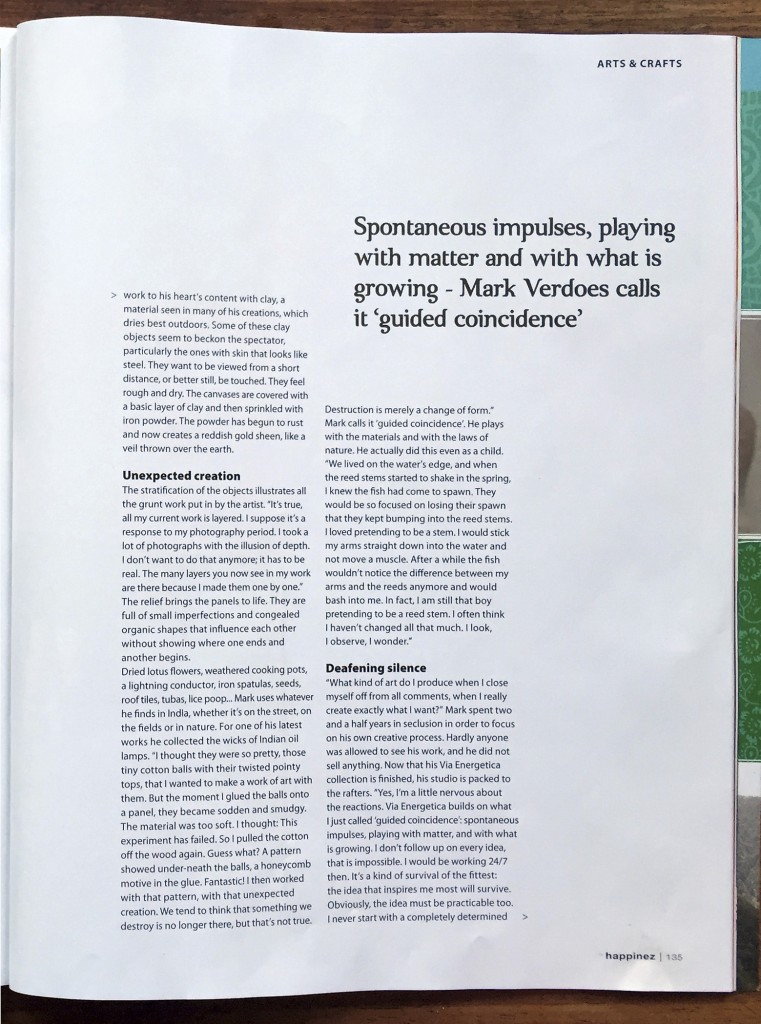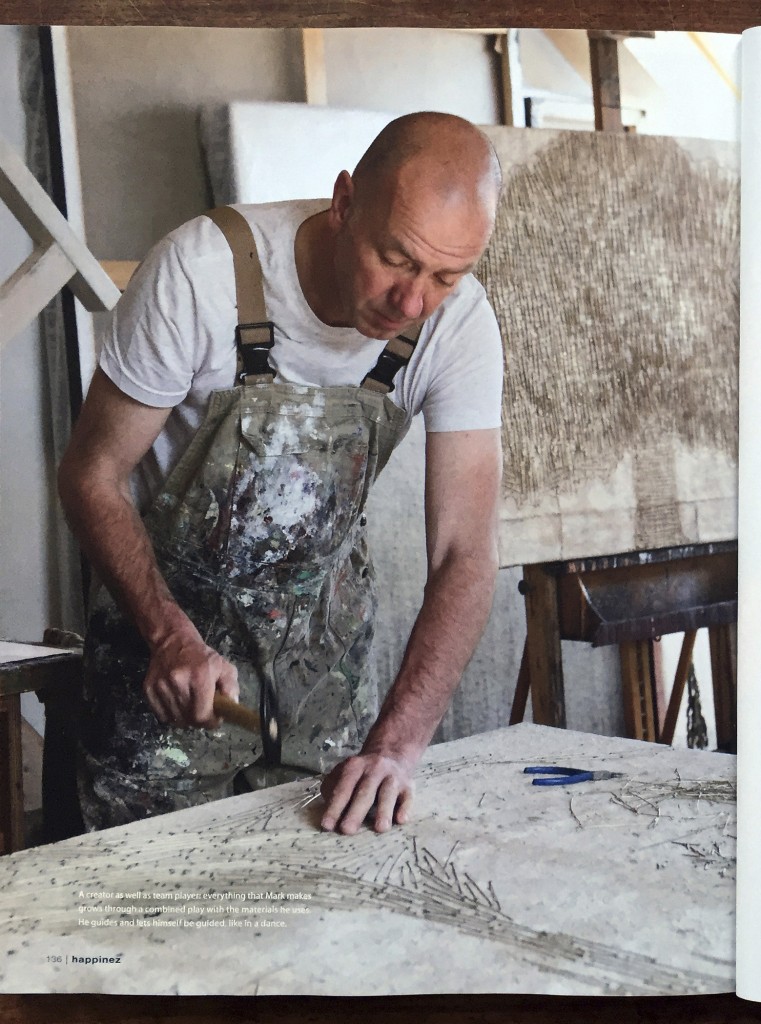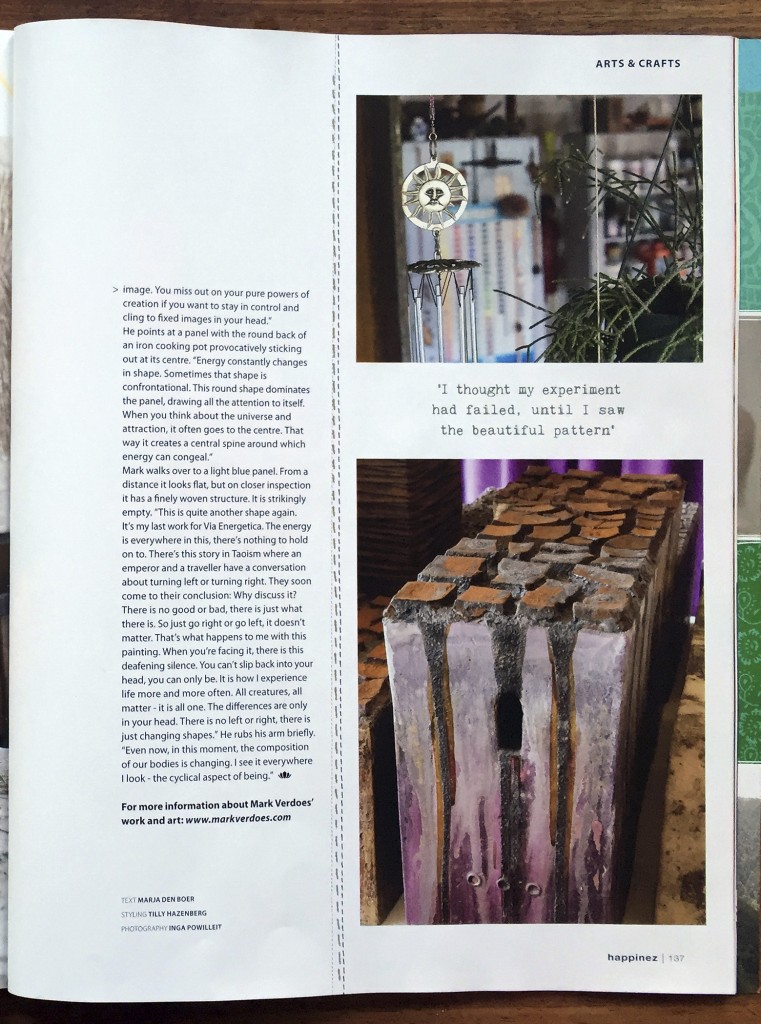 Drieklomp 'talking'
02-11-2015
Nice article about me and my work in fancy real-estate glossy Drieklomp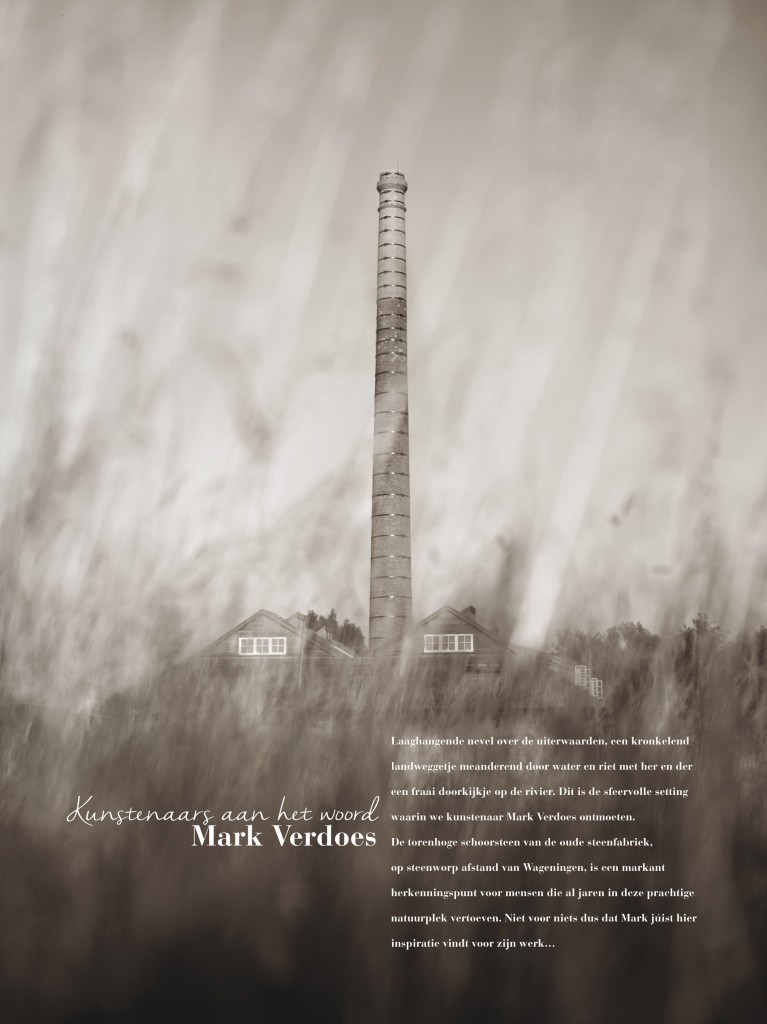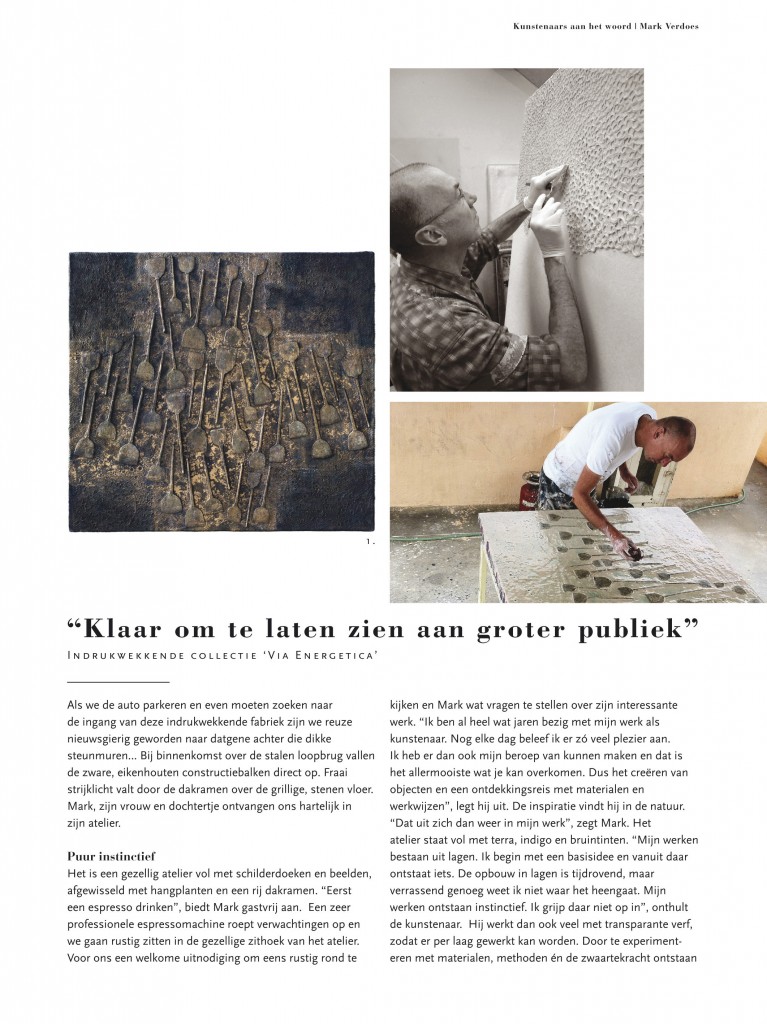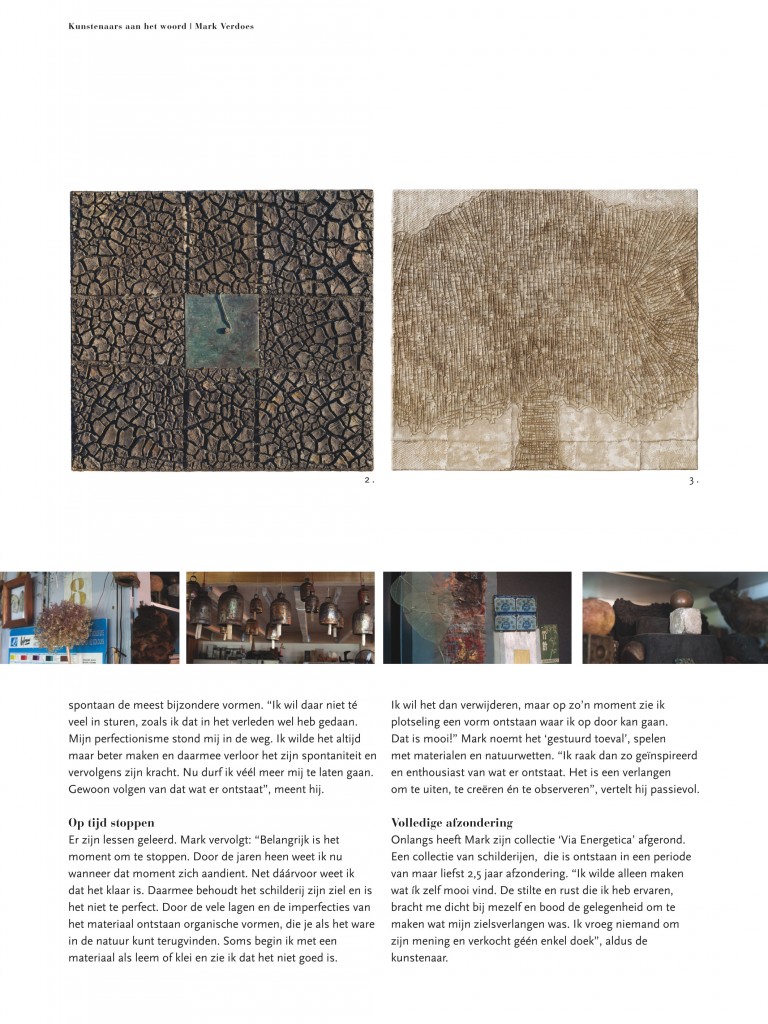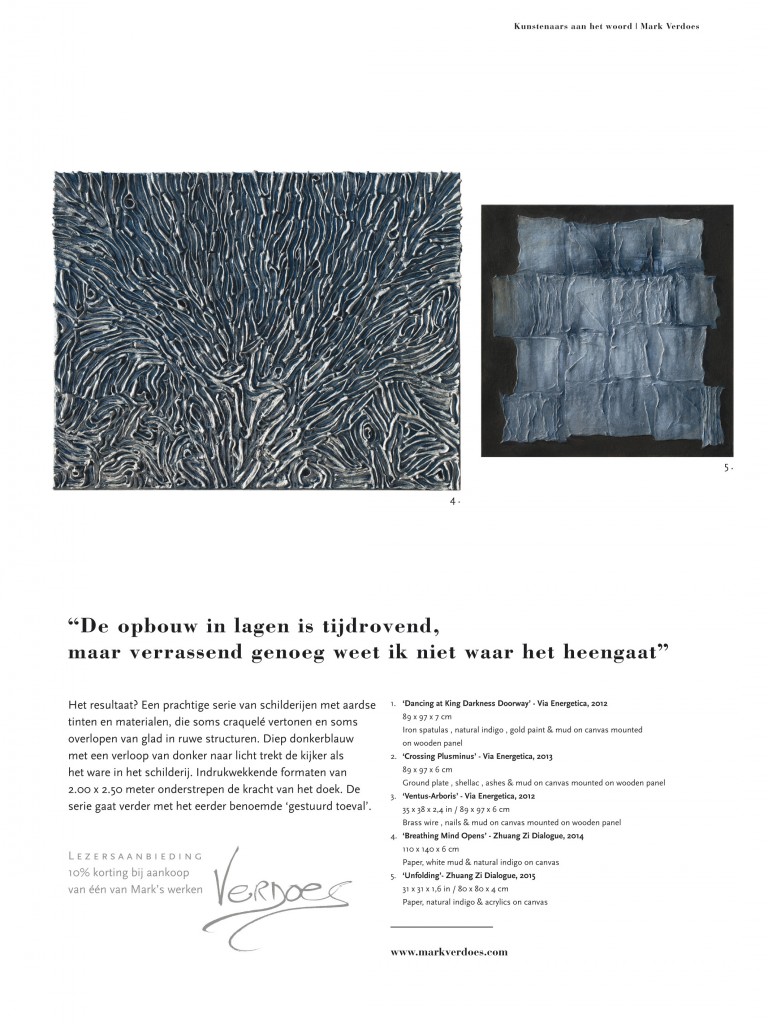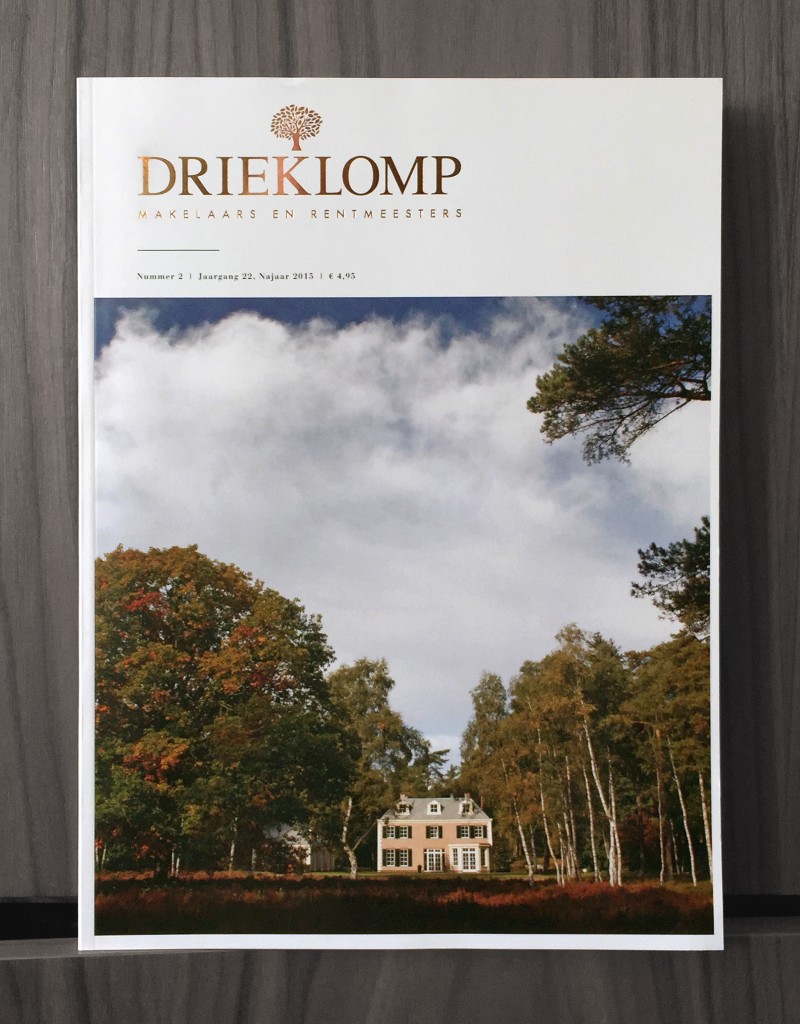 HAPPY IN HAPPINEZ
11-05-2014

Happy with a 7 page article about me and my artwork in Happinez magazine
The interview focusses on the 'Via Energetica' collection and is a great impression of 'my road to happiness'!
Happinez magazine 2014 – no. 1, 'The beauty of coincidence' (text: Marja den Boer, Photography: Inga Powilleit).
Read article: Happinez.pdf
Click here for the 'Via Energetica':
– collection 2012
– collection 2013
A darling in the river…
05-05-2014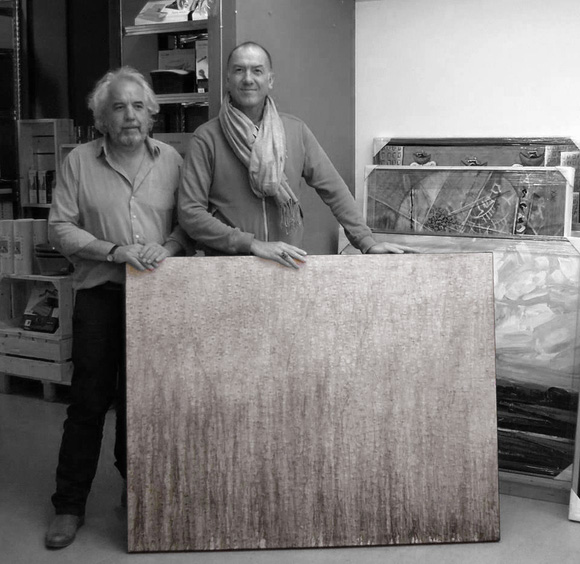 I sold one of my darlings to Kunstcentrum Haarlem. 'Not To Talk About It' (110 x 140 cm, broken bone tree seeds and pencil on canvas)
It is part of a new series of paintings under the name 'Zhuang Zi Dialogue' that I am recently working on. I am using the 'Zhuang Zi', a collection of ancient taoist stories as an inspiration. Trust this painting will follow 'the river' and find a nice wall to hang on somewhere…
'Zhuang Zi Dialogue' paintings
Fresh from India
12-12-2013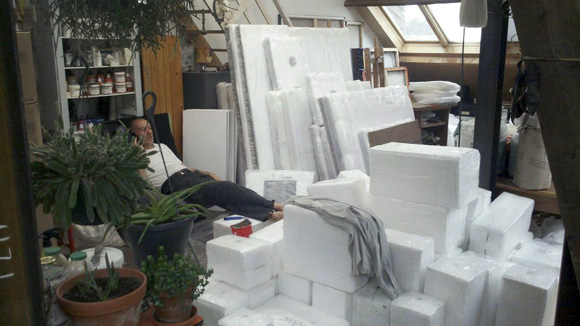 After two month on sea my new work from India has arrived!
It contains new additions for the 'Via Energetica' series. Beside works on canvas also ceramics this time.
Click here for the 'Via Energetica' 2013
Two months earlier: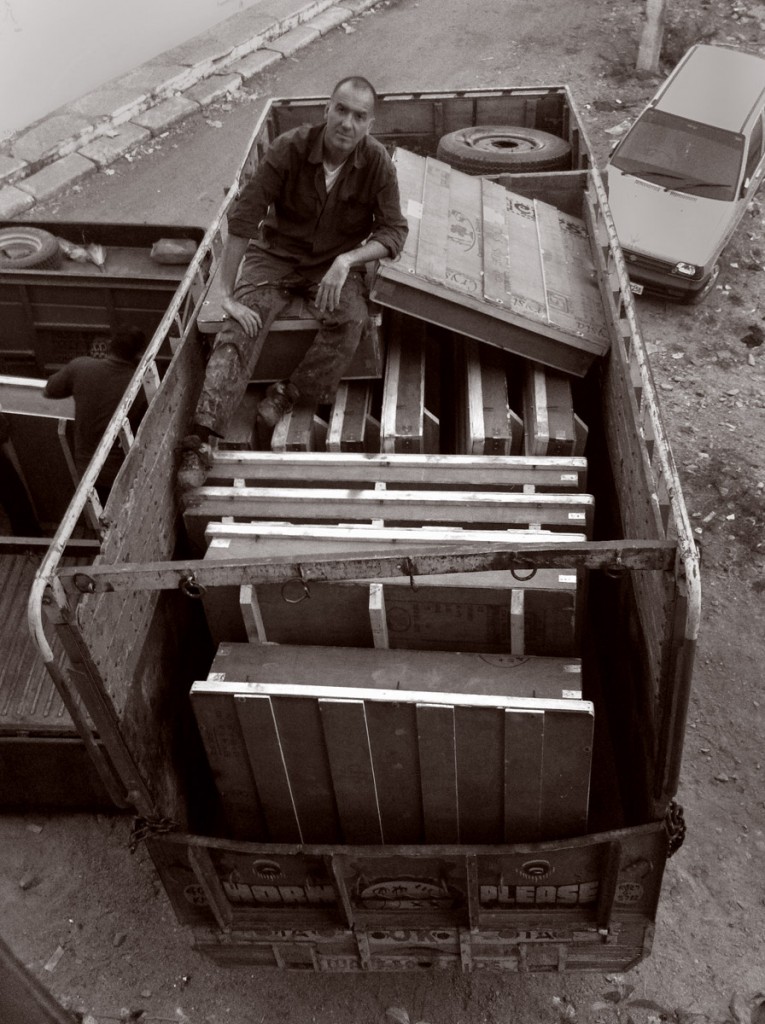 Today: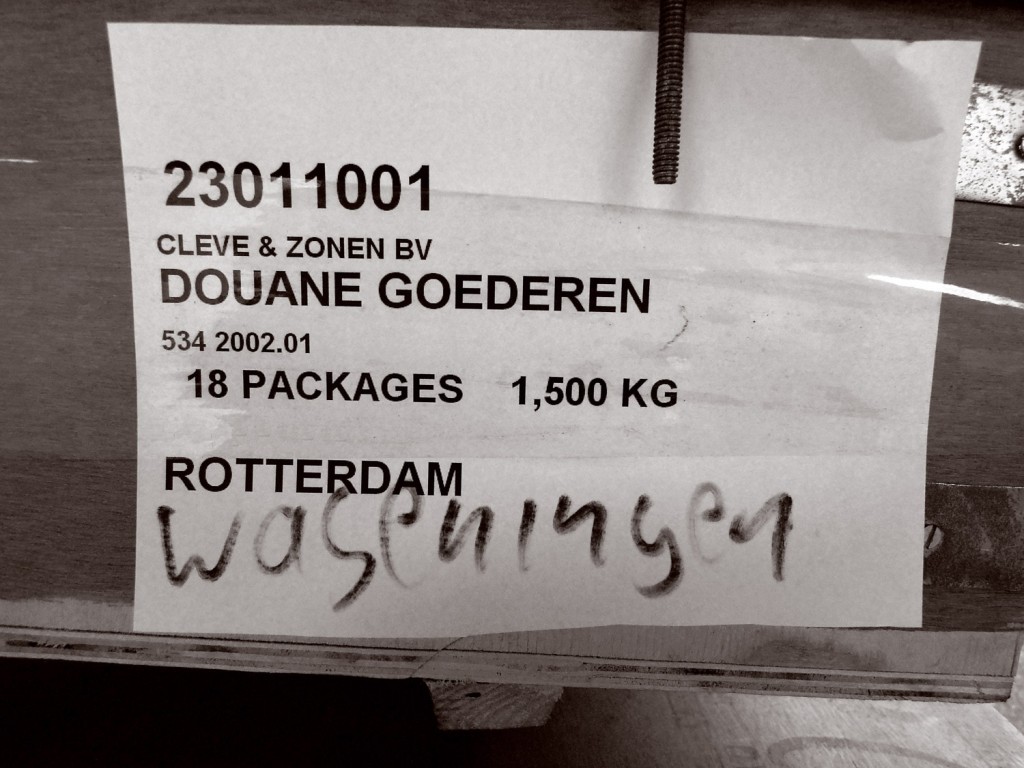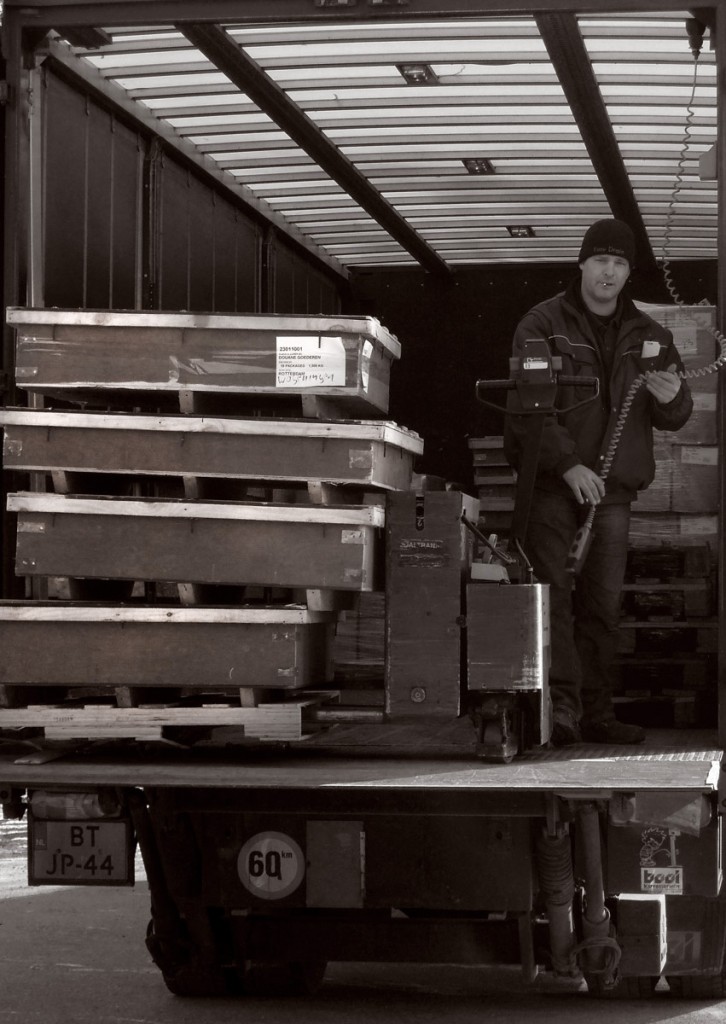 "Fire in the hole"
30-10-2013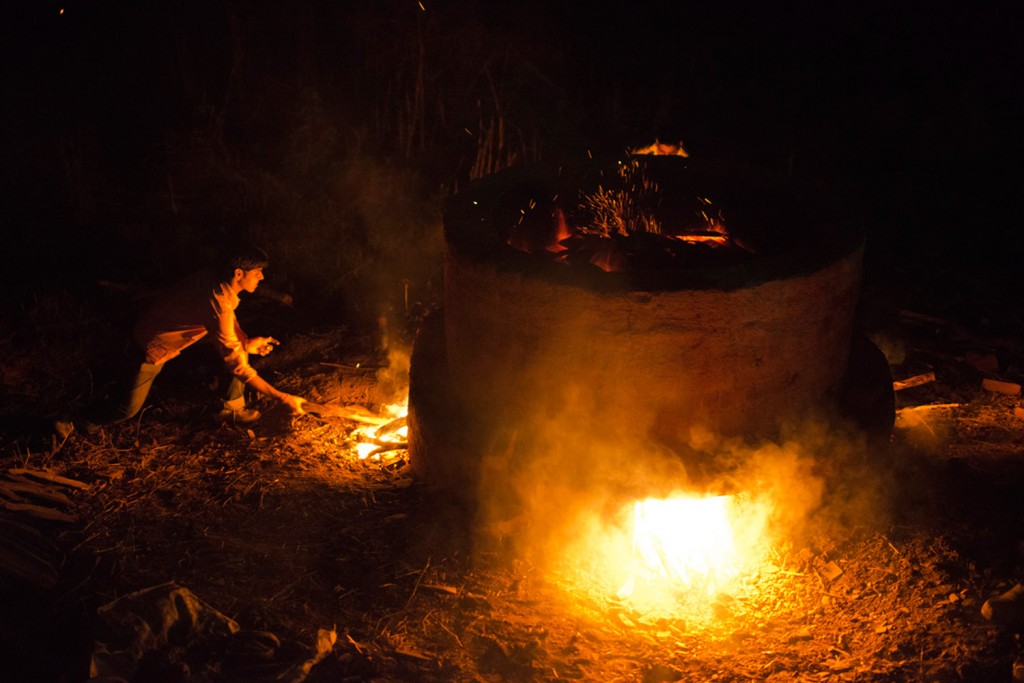 For the creation of my art installation 'Partitions' I worked together with two assistants specialized in traditional Indian terra-cotta. To control the workflow and ensure the best quality we built a field oven near my studio. It took several months, 750 kg of freshly kneaded and carefully modeled clay, a 1000 kg wood, fire & smoke to create about 75 terra-cotta objects. After firing they were ready for the last steps to completion. Using different kinds of materials, like fresh mud, shellac, iron & marble powder, natural indigo and acrylics I applied 'a second skin'.
Great experience and lot's of fun!
See the finished 'Partitions' here